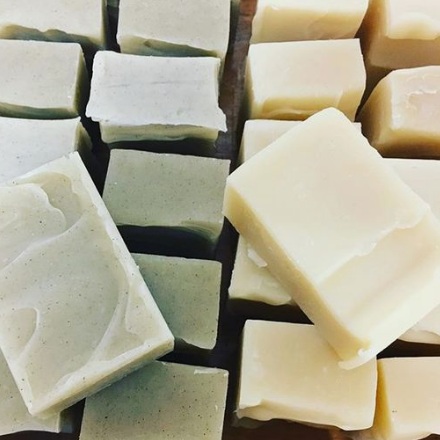 9/19: Shampoo Bars
Date: Thursday September 19th: 6:30-8:00pm
Location: 416 E. State Street - Loading Dock
Time: 1.5 hour workshop
Learn how to make your own natural shampoo bar from scratch with the most natural and eco-friendly ingredients, that respect your scalp but clean your hair effectively at this shampoo bar workshop. BENEFITS of making your own shampoo bars are :
Reduce harsh chemicals in your haircare to clean and nourish your hair without the use of harmful toxins for your hair, your health and our environment.

Reduce unnecessary polluting packaging ; plastic!!

Shampoo bars are the best option for travel in your hand luggage.
Light snacks and beverages will be provided!
In this workshop, we will:
learn how to make shampoo bars from scratch

select from a range of scents to use in your custom bar

feel free to bring along your own scents
The following supplies are included:
shampoo bar mold

variety of essential oils

ingredients: goat soap, castile soap, shea butter, coconut oil

hot plate

mixing cup

soap pigment

measuring cups
Experience:
open top all levels including beginners
You will go home with:
a personal mold to take home with a poured set of shampoo bars

Instructor: Carmen Torrado Gonzalez lives, works, and creates in Ithaca, New York. An avid poet and visual artist, Carmen serves as the creative writing editor for Rabbit! Magazine, as well as organizes, curates, and hosts the annual Our Own Dang Met Gala. At home, Carmen's self-care routine includes making her own hair-care products, a personal craft that allows her to center and relax.